Get Rid of Your Timeshare. 100% Guaranteed.
Thank You
We appreciate your interest in our timeshare cancellation services. We pride ourselves on customer service and look forward to meeting with you for a free, no obligation consultation! Our team will contact you soon to schedule a time to analyze your situation and provide a free consultation.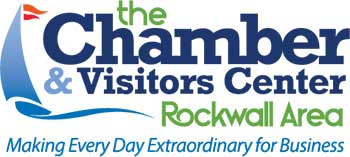 HOW DO I GET OUT OF A TIMESHARE PURCHASE?
Begin by reframing the question to "What is the best way to get out of a timeshare?" What sounds like mere semantics is actually an important distinction. You see, there are many unscrupulous entities out there operating both inside and outside of the U.S. that claim to know surefire ways how to get out of a timeshare purchase. Unfortunately, those may not be legal ways. In many cases, all they really get rid of is your hard-earned money.
Selling a timeshare in the current economic climate is all but impossible, because of the widespread availability of timeshare rental programs online. In addition, for many resorts that feature timeshares, ownership of a timeshare is not a requisite for visiting the resort and enjoying its amenities.
At Lonestar Transfer, we believe that the best way to get rid of a timeshare is to work with reputable timeshare lawyers who follow the law, operate from an actual, physical office based in the U.S., and commit to keep their clients informed. Steer clear of any company that does not meet these criteria.
How do I know your company does what you say you'll do?
We provide a 100% written guarantee and have earned glowing testimonials.
What if I need to get rid of my timeshare immediately?
We can request that you sign a new legal deed. Because this removes your name from the timeshare, it immediately releases you from all liability.
Do you sell my timeshare?
Lonestar Transfer is not a listing company. We do not make promises to timeshare owners that we cannot fulfill. For example, many companies promise to sell your timeshare or even claim to have an interested buyer. Beware of such companies. After all, if timeshares could be easily sold, you would not be looking for a way to get rid of such a property.
Can we be guaranteed our children will not inherit the fees of the timeshare?
Yes. Your names will be removed from the deed.
Can you get rid of all my timeshares?
We, as a company, cannot stop the liability of all timeshares. It is very important for us to ask you a few questions that will determine if you are eligible for our service.
Can I still use a date I previously booked if we get rid of the timeshare?
Where can I learn about the avoidance of timeshare scams?
There are so many timeshare scams! It's very important to me to learn how to get rid of my timeshare legally and to avoid fraudulent entities. Lonestar Transfer is committed to helping our clients avoid scams. To learn more, visit our About Us page, where you can read "Five Tips for Spotting Timeshare Scams" and access other resources.