Your #1
Timeshare Exit Solution!
Request A Free Consultation Now!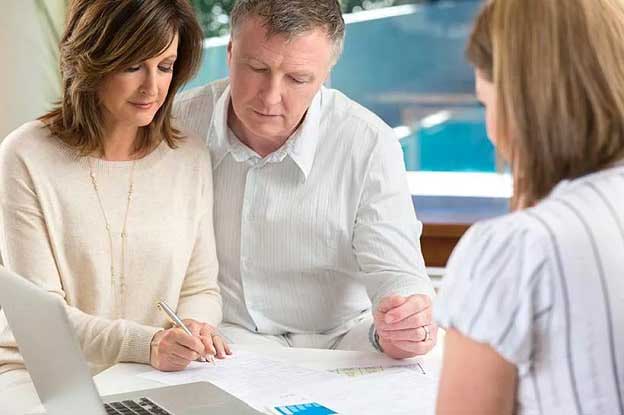 Our primary service is our title transfer service. This service helps burdened timeshare owners by legally transferring their timeshare property title out of their name. Once the transfer is complete, all financial liability is removed from the previous owners.
For timeshare owners that still have a mortgage on their timeshare and don't qualify for our timeshare transfer service, we've created a second very successful timeshare exit strategy known as timeshare mortgage cancellation. In this service we work directly with you to cancel your timeshare with the resort where you purchased it.
How to Get Out of A Timeshare
100% Guaranteed
It starts with a creeping sense of worry. The timeshare that once seemed to offer a relaxing escape from stress has gradually become a source of stress. The strain of keeping up with a seemingly never ending round of payments, year after year, begins to show. Soon, you will consider getting out of your perpetual timeshare ownership altogether.
But how to get out of a timeshare? That's the big question. Perhaps you've tried getting out of a timeshare by offering it for sale, but to no avail. Perhaps you've been "cold called" by scam artists who claim to represent an unnamed buyer—a buyer who, we can assure you, does not exist. Or you receive a mailer from an entity that offers to list your timeshare—for a big upfront fee.
Timeshare Transfer Service
Are timeshare annual maintenance bills and special assessments piling up on you? For many, owning a timeshare has become a financial nightmare that never seems to end.
Mortgage Cancellation
You can legally cancel your timeshare contract and mortgage with our timeshare cancellation program.
Free private consultation, with no obligation. If you feel as if our services are not what you require at this moment, it is at no cost to you.
Timeshare exit solutions that come with a written guarantee. We are so confident in our abilities and our nearly flawless success rate, we offer a 100% written guarantee.
Assistance in stopping all liability of a vacation club contract. Similar to Timeshare contracts, we specialize in Vacation Club contracts also.
Support in eliminating all maintenance fees and special assessments forever. We have helped many eliminate these increasing maintenance fees that cause stress to so many families.
Assistance in stopping all liability of a timeshare contract. We have thousands of clients that will confirm the end of their timeshare contract.
The peace of mind of knowing that your children will never be saddled with the debt of the timeshare. We take pride in relieving the stress that accompanies the individuals that take part of these Timeshare contracts.
Request your free, no obligation timeshare cancellation consultation today! 100% Free.
We guarantee our results in writing, so you have absolutely no worries throughout the process. We will get the job done! View our thousands of timeshare cancellation reviews from real clients.
Susan S.

"I know there are many scams in the timeshare industry, but Lonestar is a legitimate company that can help individuals eliminate their timeshare ownership. I started the process with them in late February 2020 and the process was completed by first of June 2020. Lonestar provided professional services during the entire process. I would highly recommend this company to anyone who wants to get rid of their timeshare ownership."
Gary B.

"Can't say enough positive things about Lonestar Transfer LLC. They did exactly what they said they would do at the price we were quoted and got it done in half the time we were expecting. We highly endorse Lonestar Transfer for anyone in need of getting out of their lifetime commitment to a timeshare or fractional. Thank you for such great service."
Maria M.

"I'm so thankful to Lonestar transfer for helping me get rid of my time share, everybody was so helpful and always communicating with me throughout the process which went quick and easy, I highly recommend Lonestar transfer , they're highly professional and they keep their promise, I can rest reassured I don't have to pay those high maintenance fees anymore…thank you so much for your quick response."
Virgil P.

"Lonestar was easy to work with and prompt with responses to questions. Their instructions were clear and easy to follow. We are now free from our former timeshare.
Lonestar Transfer came highly recommended and we would recommend them to anyone stuck in a timeshare"
With So Many Wrong Ways of Getting Out of a Timeshare…
What's the Right Way?
Is experienced at resolving this issue
Does not make promises that it cannot fulfill
Offers Free Consultations
Puts a 100% Guarantee In Writing
Is a Member of the Chamber Of Commerce
Can support its claims of customer satisfaction with testimonials
Conducts business from an actual brick-and-mortar location in the U.S.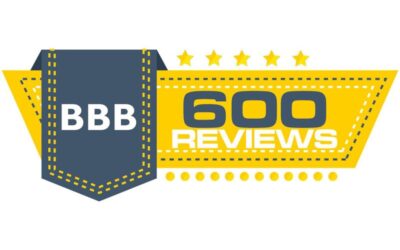 We are very excited to receive our 600th BBB Review on the BBB Website. Our team takes great pride in providing a very high level of customer service and commitment to delivering on our promises. And with our effort comes the reward of happy, satisfied clients. We...