TIMESHARE EXIT
AND SUPPORT SERVICES
We offer two main services that have helped thousands of timeshare owners over the years. These include Timeshare Transfer and Mortgage Cancellation.
Are you part of the nearly 87% of timeshare owners who regret their purchase? Are timeshare annual maintenance bills and special assessments piling up on you? For many, owning a timeshare has become a financial nightmare that never seems to end. They've tried to sell it, some have tried to give it away, and others have tried to pay others to take it from them, but rarely are able to find a person willing to take on a timeshare and the lifetime financial burden that comes with it.
Since 2012, Lonestar Transfer has sought out to find legal resolutions for those overwhelmed by their timeshare purchase for one reason or another. With years of experience and an unmatched dedication to our clients, we help timeshare owners transfer their holdings to someone else. This helps our clients shake off the financial burden of their timeshare and gives the timeshare to a family who will actually get enjoyment out of it.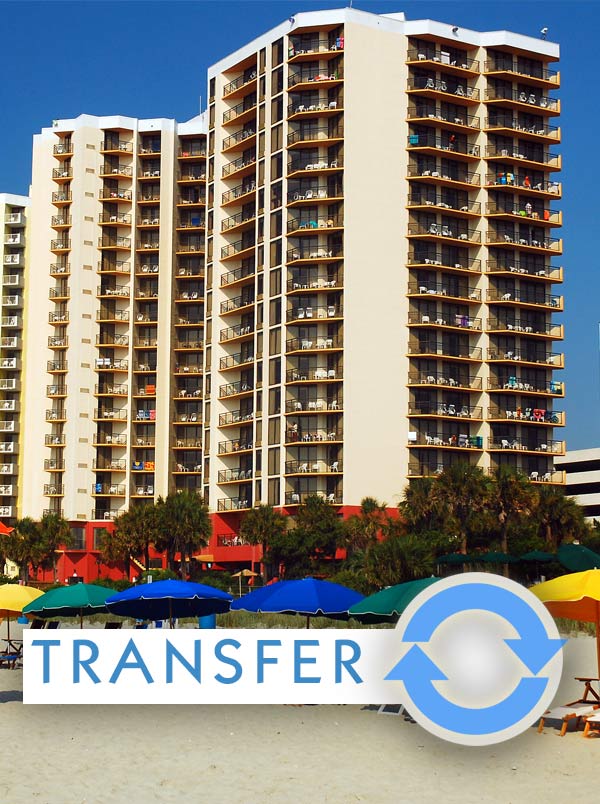 Get Tailored Advice
There are companies that provide timeshare title transfer services that know a lot about the business but view all customer's cases as the same. While we understand the business very well, with over ten years in timeshare owner advocacy, we know that those who hire us deserve to be treated as individuals.
Having spoken with over 16,000 happy customers, we understand that each timeshare ownership is different, and we treat them that way. We work with you to create a personalized exit strategy for your timeshare and have a 100% money-back guarantee. We'll discuss your customized options and see what viable solutions are present to help you get out of timeshare obligations quickly and easily.
WHY YOU MIGHT WANT TO GET OUT OF TIMESHARE AGREEMENTS
We hear many different reasons why people reconsider their timeshare investment and look for a timeshare transfer of ownership, though some come up time and again. Let's take a closer look at a few of those reasons.
Timeshare Maintenance Fees Increasing: It's a fact that when you purchase a timeshare, fees come along with it. Often, these fees either take buyers completely by surprise or they rise unexpectedly, leaving you scrambling to come up with funds. Such fees include membership fees, general maintenance, taxes, special assessments, and more. Transferring your timeshare ownership absolves you of the responsibility of paying these unexpected or rising fees.
Timeshares are complex: Timeshares are complicated, and people selling timeshares or scammers claiming to help you transfer timeshares will try to take advantage of your lack of knowledge about the complexities of the industry. They'll use legal terminology to swindle you out of even more money.
No Return on Investment: Though timeshares are sold as if they are investments for your future, buyers soon find that they are more of a liability. The value of your timeshare decreases the moment you sign for it. Once you add in all aforementioned fees, buyers rarely feel they receive as much as they've given when it comes to their purchase.
Cost of Travelling: Traveling to your chosen vacation destination is a special experience. If it were right down the road, you'd surely go all the time, but then you wouldn't need a timeshare. Many enthusiastic travelers think that they'll visit their timeshare often and don't factor in the price that comes with regular plane rides, rented cars, and other travel fees.
Pressured into Purchasing: We hear time and again that people felt coerced into purchasing their timeshare. Intimidation tactics when selling timeshares aren't ethical or legal. Being pressured to spend your money on a timeshare is a serious cause for transferring your timeshare ownership or canceling the ownership altogether.
No matter what your reason for wanting to transfer your timeshare is, our team at Lonestar Transfer can help you. Give us a call or fill out our online form today to schedule a free, no-obligation consultation.
How Do I Transfer My Timeshare to Someone Else?
When attempting to release yourself from timeshare responsibilities and transfer ownership, you need to find someone to take over for you. If you already know of someone who wants to take ownership of your timeshare, great! You can transfer your timeshare in a few different ways—a will, probate, joint ownership, or a living trust. However, many people don't have a family member or friend at the ready and need to search for the appropriate purchaser.
You should know the approximate worth of your timeshare before searching for a buyer. This can be done by having your timeshare appraised. Once you know what you'll be asking, there are different avenues to find a buyer. Contacting a realtor is one option. Placing ads in newspapers and online is another.
Having proper documentation is a necessity when pursuing a timeshare transfer, as they're legally needed to move forward and buyers will want to see that you're organized in the process. Ensure that you have the original contract, as it contains the legal description of the property. Other important documents include the deed, financial agreements, taxes, and others.
Once you have a buyer and documentation arranged, all that's left is to set up a contract for transferring. We draft necessary documents and communicate clearly all the steps taken to clear you of your lifetime liability.
Lonestar Transfer is committed to helping you get out of your timeshare as stress-free as possible. We offer answers to your questions, help you avoid timeshare scams, and invite you to contact our headquarters in the heart of Texas, USA. As a diligent and customer-oriented company, Lonestar Transfer provides all of the following:
Free private consultation, with no obligation
Assistance in stopping all liability of a timeshare contract
Assistance in stopping all liability of a vacation club contract
Support in eliminating all maintenance fees and special assessments forever
Timeshare exit solutions that come with a written guarantee
The peace of mind of knowing that your children will never be saddled with the debt of the timeshare
To qualify for the timeshare transfer program, you must own your timeshare free and clear of any mortgage. In cases where you have a mortgage on your timeshare, you may qualify for our timeshare mortgage cancellation program.
What Our Clients Are Saying