Having Trouble Getting Out of a Timeshare?
Our Timeshare Exit Services
Lonestar Transfer is a family owned and operated business dedicated to help timeshare owners stuck in their timeshare. We consult timeshare owners who desire a legal and permanent solution to discontinue ownership and stop the financial burden of a timeshare contract.
Our primary service is our title transfer service. This service helps burdened timeshare owners by legally transferring their timeshare property title out of their name. Once the transfer is complete, all financial liability is removed from the previous owners.
For timeshare owners that still have a mortgage on their timeshare and don't qualify for our timeshare transfer service, we've created a second very successful program known as timeshare mortgage cancellation. In this service we work directly with you to cancel your timeshare with the resort where you purchased it.
For over decade now, Karen and Bryan Holloway have been working in timeshare owner advocacy to help owners stuck in timeshares. They spent much of this time consulting timeshare owners on how to stop the financial burden of a timeshare contract and coordinating financial relief to timeshare owners who desired a legal and permanent solution to discontinuing ownership. In 2012, as demand for their expertise in timeshare advocacy continued to grow, Karen and Bryan founded Lonestar Transfer, so they could continue helping burdened timeshare owners on a bigger scale. They quickly grew their business and staff, and over time have helped over 20,000 clients out of their timeshare and earning the Rockwall Chamber of Commerce's "Emerging Business award".
Lonestar Transfer is a family owned and operated timeshare advocacy firm, founded by Karen and Bryan Holloway in 2012. The Holloway's are not just owners, but also actively manage the daily operations at the company.
When they are not working, they spend most of their time on their family ranch in Poetry (Terrell) TX, where they have horses, dogs and ducks. Bryan and Karen are very experienced horse trainers and caretakers.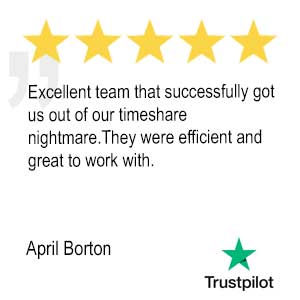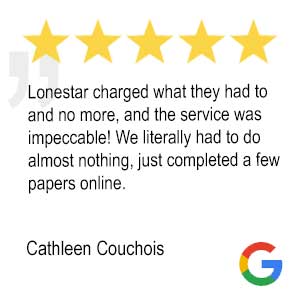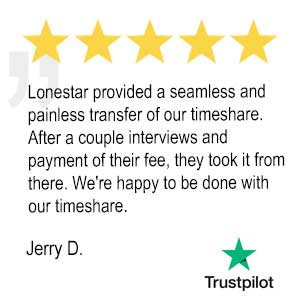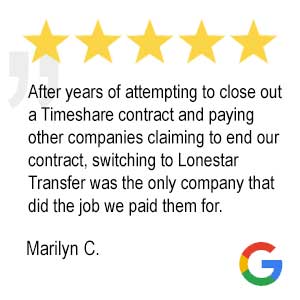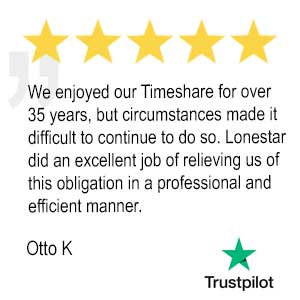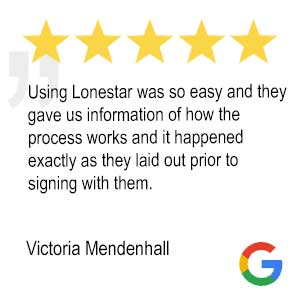 Ready to Get Started?
There are ways to get out if you're currently stuck in a timeshare you no longer want. Lonestar Transfer can help cancel your contract and get you out of your timeshare for good. Our services are guaranteed, and we have a 100% success rate. Expect quality service and a stress-free process when you choose us.