Bryan gets MVP for Leadership Rockwall class 2016
(ROCKWALL, TX – May 19, 2016) The Rockwall Area Chamber of Commerce celebrated the graduation of the Leadership Rockwall Class of 2016 at the Rockwall County Courthouse on Wednesday, May 18, and recognized the class's beautiful Backyard Refuge project for the Advocacy Center of Rockwall.
The Chamber welcomed keynote speaker John Humphreys, dean of the College of Business at Texas A&M University—Commerce. Humphreys, a winner of numerous best paper awards including the best paper on leadership given by the Management History division of the Academy of Management, reminded the Leadership Rockwall graduates to make the most of what they learned during the program.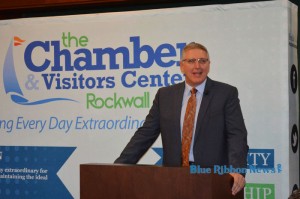 "For those of you who are graduating, I'm impressed with you and impressed with the fact that you wanted to be a part of this to try to make this a better community," Humphreys said. "I daresay I even envy you. My painting has got a lot of paint on it; not so much for most of you. But take your life, take the opportunities that have been presented to you, take the knowledge that you've received from this program and the support that you've received from this community, and go out and make sure that your portrait is a real masterpiece."
Each year, the Leadership Rockwall class must complete a community service project that benefits a non-profit organization, city, town or district in Rockwall County and is sustainable by that organization. The class is responsible for creating, designing, implementing
and completing their project in 9 months.
For its project, the Class of 2016 chose to build a Backyard Refuge for the Advocacy Center for Rockwall County, which is the home of "Women in Need" and the newly developing Child Advocacy Center (CAC). The Advocacy Center serves victims of domestic violence and child abuse through legal advocacy, forensic interviews, and counseling.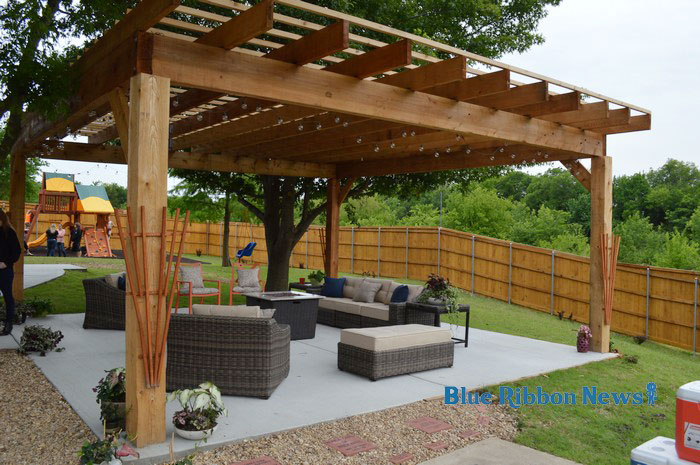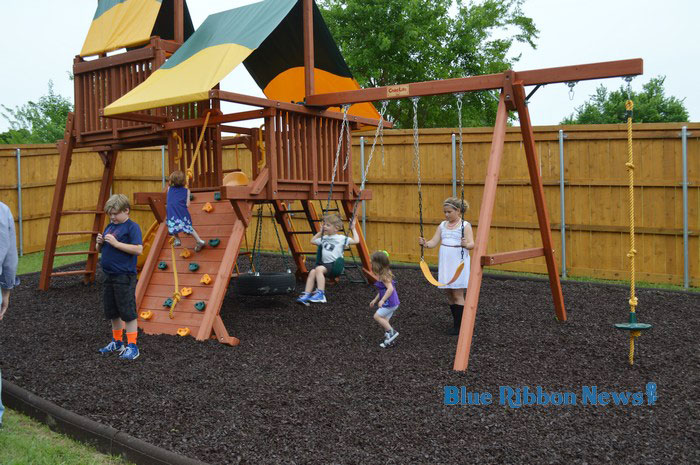 The Backyard Refuge consists of a security fence surrounding the property behind the center, along with a new pergola, playground, sandbox and customized brickyard – all of which was built by members of the Leadership Class of 2016 at no cost to the Advocacy Center. The Advocacy Center Backyard Refuge will provide a safe haven for these victims to undergo the process of physically and mentally convalescing by creating an oasis of security; a place to play, talk, and heal.
Leadership Rockwall class member Valerie Egan spoke of the class's first experience with the Rockwall CAC on their Nonprofit Class Day, when they heard presentations of the needs of Rockwall County. After hearing personal stories of women and children suffering from abuse within the county, Egan said the class decided to do more research to get a better understanding of the trauma that abused women and children go through in their daily lives.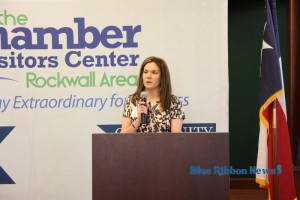 Egan had the 200 or so people in the room participate in an exercise demonstrating the findings of the class's research.
"Eight of us have yellow flags on our table," she said. "Please play along, and if you have a yellow flag, hold it up."
Egan said the group of eight represent those who will cope with a bad day in a healthy manner, and when they get home will be able to move on from the day's events.
The next group holding blue flags – 20 total – represented those who will go home after a bad day and physically, verbally or sexually assault their significant other. The 20 people with red flags embodied those who will go home and physically, verbally or emotionally abuse their children, grandchildren or any other child they can find.
The last group – the 12 with orange flags – represented the children who will be sexually abused by a family member, an acquaintance or stranger.
One in 10 children face physical, emotional or verbal abuse today, Egan said, and one in six face sexual abuse. Out of the children facing physical and sexual abuse, an average of six will die within a year because of that abuse.
"My intention is not to make anyone uncomfortable, rather to relay what our class was faced with as the opportunity to impact the needs of this community," Egan said.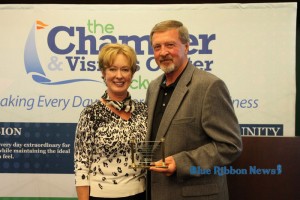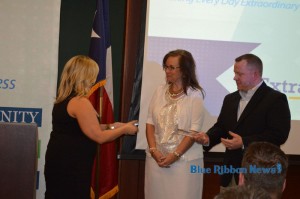 Armed with the knowledge of their research, the class set out on the road to complete their project for the CAC, a journey which certainly was not an easy one. The Leadership class delivered fliers on foot, sold bricks, held a garage sale, held fundraisers at Chick-fil-A and Woodcreek, as well as a sponsorship luncheon. Their efforts payed off immensely, as they were able to raise over $70,000 in monetary and in-kind donations to help complete the refuge.
"We now have the opportunity to lead women and children to safety, peace and healing by the completion of this project," Egan said. "With our accomplishment I believe we fulfilled our ultimate goal of the Leadership program and the vision of the Chamber to identify, motivate and lead others to develop their potential when facing realties, challenges and opportunities in our community."
"The mark of a leader is the impact they leave behind, and this year they're leaving an everlasting monument to the county, to women and to children," said Leadership Rockwall Advisory Committee member Sylvia Sotelo Kidd. "My team members came together as a team to make that happen, and we congratulate all of you."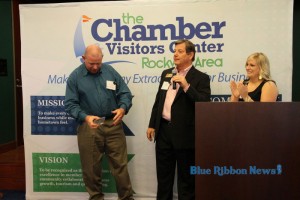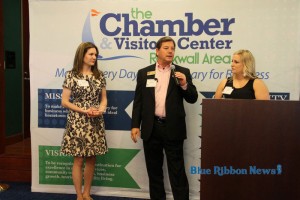 Several individuals with the Leadership Rockwall program were also recognized for their dedication, guidance and direction in making this year's program such a success. Advisory Committee members Josh Sparks and Ashlei Neill were awarded "Advisors of the Year," Mike Mishler as the "Alumni of the Year," and graduates Bryan Holloway and Valerie Egan as the Leadership Rockwall Class of 2016 MVPs.
The graduating member of the 2016 Leadership Rockwall class include:
Brian L. Benitez – Law Office of Brian L. Benitez, PLLC
Robin Chouteau, Honda Cars of Rockwall
Matthew Foster, AT&T
Valerie Egan, Lawson & Co CPAs LLC
Daniel Garcia, City of Rockwall Police Dept
Judy A. Garza, City of Fate
Clint Gilbert, Northstar Bank of Texas
Bryan Holloway, Lonestar Transfer
Sarah Kelley Turner, Turner, Stone & Co LLP
Scotty Lovett, Frost Bank
Jennifer Maxwell, Alliance Bank
Ryan Miller, City of Rockwall
Stephanie Moore, American National Bank
Dannielle Rankin, Rockwall Area Chamber of Commerce
Matthew H Redman, Rockwall ISD
Kay Talley, Texas Health Presbyterian Hospital Rockwall
Blake Walker, ANB Wealth Management Group
Greg Welch, Rockwall County Sheriff's Office
Jerry Welch, Ebby Halliday/The Welch Group
Check out our video of the graduation presentation here: facebook.com/BlueRibbonNews/videos#.