Unfortunately timeshare exit scams do happen and occur very regularly. By nature of what we do in timeshare cancellation, we hear the sad stories of timeshare owners that were scammed by another company or person weekly.
The timeshare industry as a whole already has many shady practices and now people that need to get out of their timeshare have more money taken from them due to timeshare exit scams.
An example is a recent case of an individual, Michael McDonagh, that scammed timeshare owners out of $3.5 million. This Long Beach man used telemarketing companies to get to timeshare owners looking to get out of their timeshare. This charge against him carries a maximum of 20 years in prison. You can view the full article about the case.
He would instruct his telemarketing companies to offer timeshare owners a one-time fixed rate to get out of their timeshare. Using high-pressure sales tactics, many of these telemarketers were successful. Once the company began receiving negative complaints, he would start another company, post fraudulent online reviews so the company looked good and begin offering the same scam to more timeshare owners under a different business name.
This is not an uncommon story. Literally we hear stories from timeshare owners every week that sound very much like this.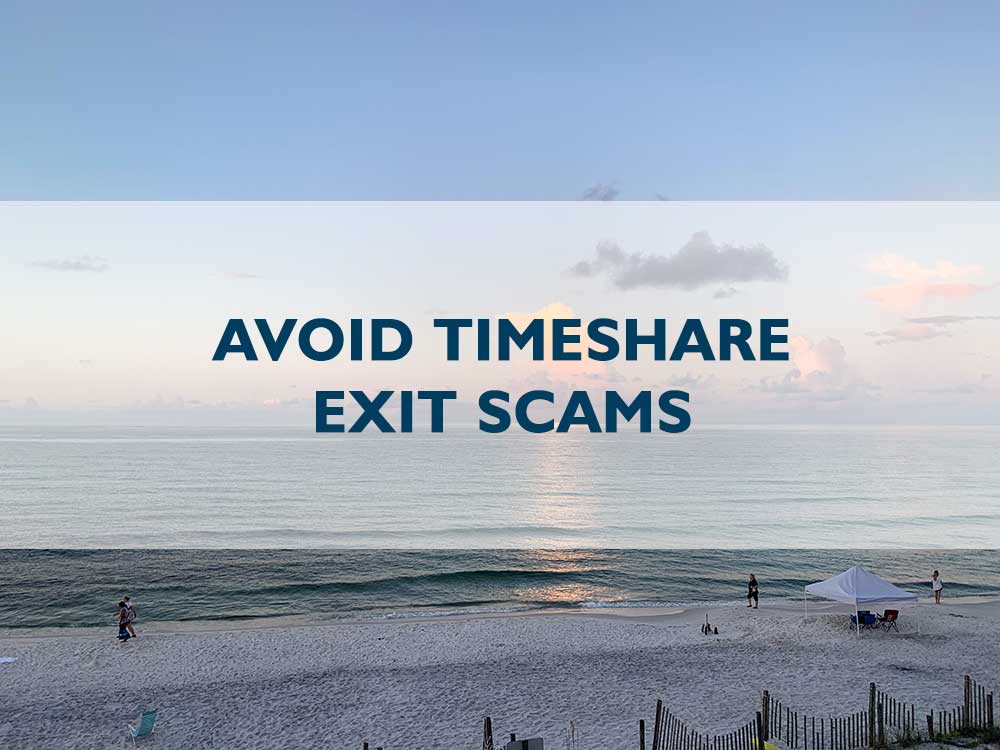 Authorities Fight Back
As the issue grows, some authorities are beginning to fight back. Just last year, in November of 2022, Wisconsin filed a lawsuit against a group of companies using high-pressure sales tactics to scare timeshare owners in to paying them money. More than $90 million was paid for timeshare exit services that were never acted on or delivered upon.
In this case though, the fraudulent companies used direct mail to lure timeshare owners to restaurants and hotels where they gave high-pressure sales presentations. Timeshare exit scams are more prevalent than you might think. So, if you need to exit your timeshare, find a trusted company to help you.
How to Avoid Timeshare Exit Scams
If you need to get out of a timeshare, don't fall for some of the common scams out there. Take a look at the items below and seriously consider who you are working with if you encounter the following:
If the company contacting you is doing so without you requesting information from them, that is a red flag.
Be very concerned if a company tells you they already have buyer for your timeshare.
If you can't find their information listed online, it is best to stay away.
Verify their information with the BBB or another reputable organization.
Conclusion
Timeshare exit scams occur daily. Make sure you're dealing with an honest, reputable company. Contact Lonestar Transfer today for any of your timeshare cancellation needs. Our team has over 18,000 successful timeshare cancellations as of the writing of this article. Call today for a free consultation 855-722-3166.
Everything we do is written in a contract and completed. Read our reviews, we actually get timeshare owners out of their agreements and legally free of any future financial burdens.